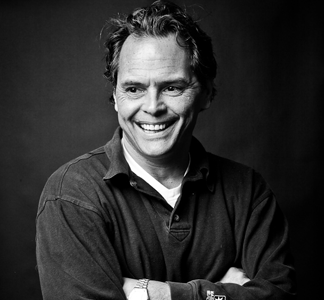 About Jake Wyman
Jake Wyman is an experienced location photographer who produces and creates photography for corporate clients, designers & advertising agencies. Based In southern Connecticut. Jake specializes in photography for the healthcare industry and has created images & libraries for Amgen, Novartis & Roche, in locations around the world. Another favorite client has been Maersk/APM Terminals, the largest container ship company In the world. A portfolio of some of the images which have been made over the years can be seen In the "Corporate/Shipping" portfolio on our website.
Call us to learn more about our expertise and experience, creating corporate images around the World, for over 30 years.
A Few Testimonials
" Jake was an absolute pleasure to work with. During our several photo shoots, he had not only a professional attitude but listened well to our vision and provided great insights. The photography was magnificent, with perfect lighting that Jake implemented . He captured our product line in a way that our customers will gravitate towards."
Justin Harrington, Rotair Aerospace Corporation, Inc.
"I have had the opportunity to work with Jake on large-scale pharmaceutical company photoshoots in the last few years. On every occasion Jake handled casting, scouting, and set-up of multiple scenarios. He delivered on the approved look and feel, exceeding the clients' expectations. His overall talent and business sense make him a great fit for your next project."
- Jennine Avino, 'n i t i o n
"Jake helped produce one of the best and most visually stunning and most requested brochures in our portfolio. His work and work ethic is unparalleled. Simply put, he's pure fun to work with."
- Tim Kenney, Alcoa Howmet
"I've worked with a variety of photographers over the years, but no one has exhibited the degree of professionalism and sheer creativity that Jake Wyman has. He has an uncanny knack for bringing out the best in the subjects, he's photographing — whether it's a smile, a glance, or a turn of the head. In addition, his landscape photography is absolutely breathtaking. In a nutshell, Jake is my "go-to" guy when it comes to trying to capture a specific mood or feeling. And he always naIls it — every single time."
- Rick Petreycik, Manager Channel Communications, Pitney Bowes, Inc.